To all of you who are watching.
I am always grateful for your help!
I apologize for the delay in reporting, but the Nikkei Trendy, which will be released on March 4, has a unicorn. The content is slightly different because it is posted based on the materials of the first crowdfunding, but I am very happy.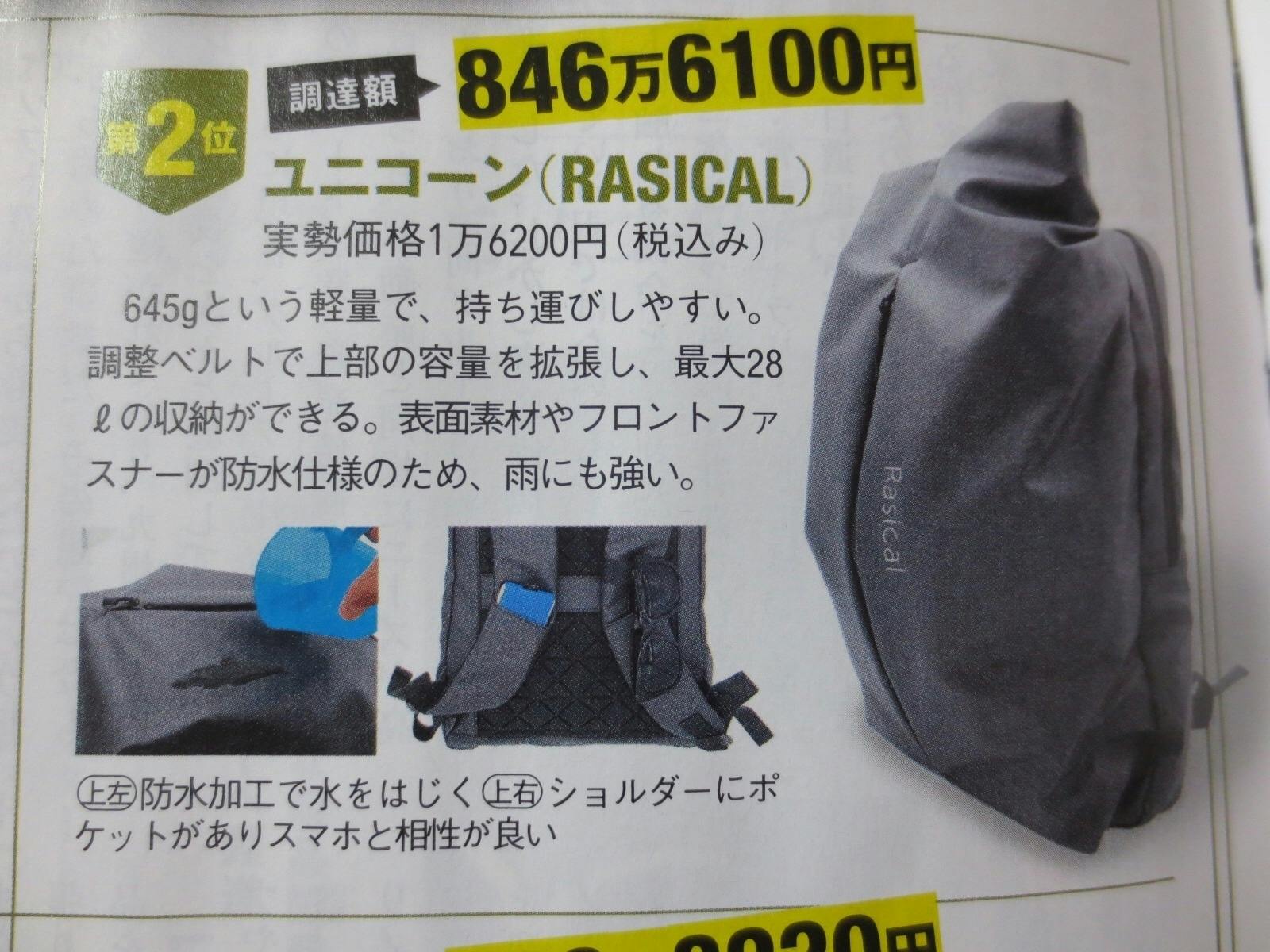 What's more, the cover is Kingdom, and I'm even more happy that I'm watching Kingdom anime right now lol
The amount of fundraising has been featured as the second highest in the history, and I am even more happy that the amount of fundraising at machiya will soon surpass the amount of this magazine.
We will continue to develop products to satisfy everyone, so please continue to support us!
You can see the machiya support page here .
Nikkei Trendy can be purchased from here .
Rasicalのおすすめ商品