A perfect balance of design and functionality
It's lightweight at 800 grams and has a large capacity of 28 liters.す。
The lightweight body has a lot of pockets that you can't imagine, and it's convenient to divide the storage space according to the items.。
If the bag is lightweight, I'm generally worried about its durability, but the fabric and sewing are solid, so I feel safe.です。
It seems to be a companion that can be used for a wide range of purposes from daily use to business use.。
Recommended for bicycle commuting
○unique design
○Waterproof fabric and waterproof zipper
○3-layer storage space
○shoulder belt pocket

I like

I can store the entire bicycle helmet, so it is useful for bicycle commuting.
fun to go out
I went to hatsumode with the new yearた。
Since it was early in the morning, there was no bus, so I walked about 4 kilometers, but I felt that it was light anyway.した。
I could easily take out my smartphone by hanging it on one side in the back pocket.た。
I quickly stowed my gloves and beanie in the front pocket when I visited the compartment where I store my computer so that I can take out old bills instantly.した。
There are only packs that have been repeatedly prototyped many times, and the usability is very goodす。
I would buy another one for daily use。

lightweight multifunctional backpack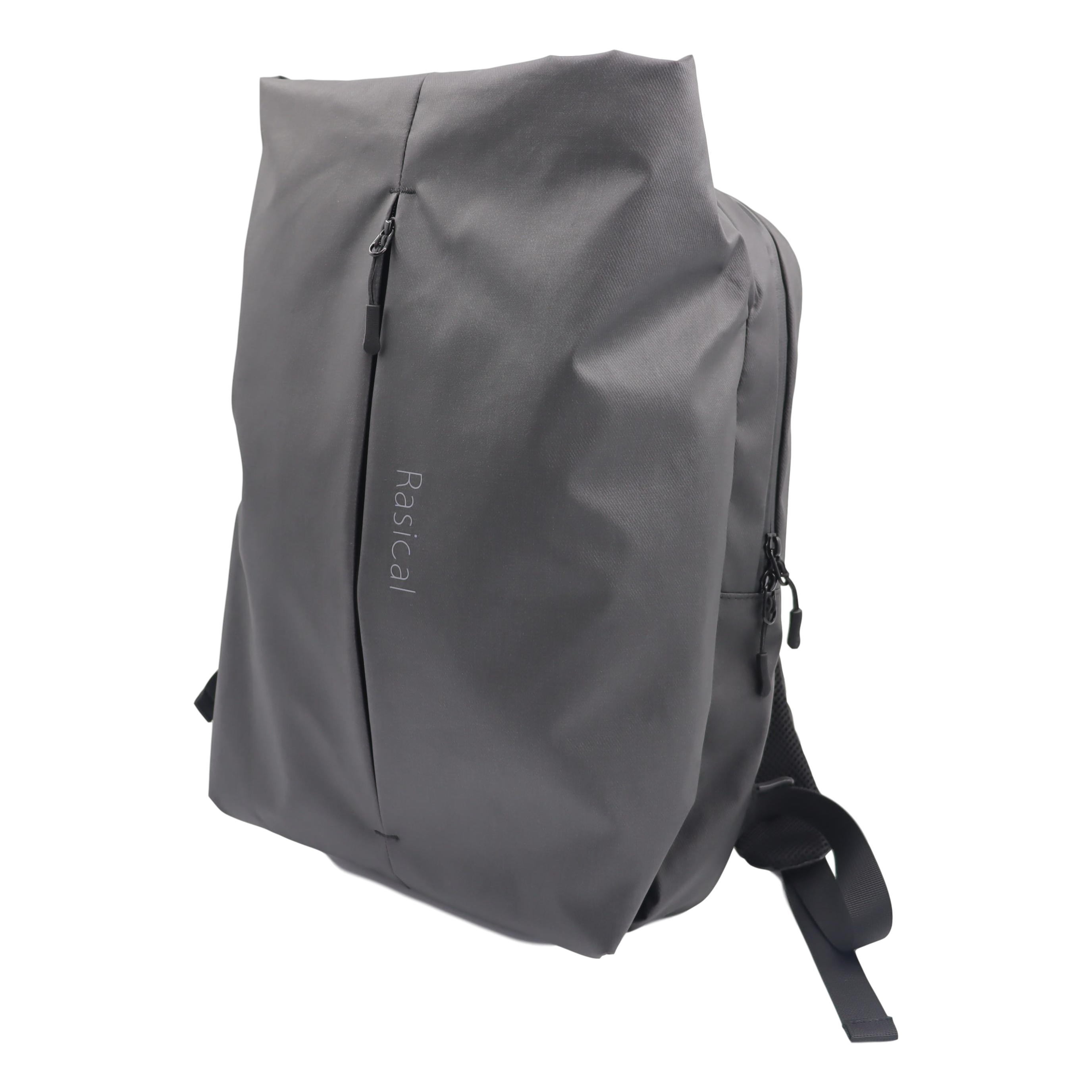 From materialistic Nagoya people
The unicorn has a distinctive design with a large zipper on the front of the bag.。
Material that does not get wet even in the rain
Since the surface material uses a waterproof material, it does not easily penetrate even if it is splashed with water.。
Many of the multi-functional bags weigh more than 1kg, and some weigh nearly 2kg, so the Unicorn is quite lightweight.です。
The upper part has an adjustment belt so that it can be used even when luggage increases.When there is no luggage, you can tighten the adjustment belt to make it smartます。
YKK waterproof type is used for all fasteners.。
It is convenient because it has a partition pocket that can hold tissues, portable umbrellas, handkerchiefs, sweets, etc.利です。
It is possible to put relatively large items such as clothes and documents.ます。
The back can store a PC up to 15.6 inches, and also has an organizer for organizing small items that are often used during travel and business trips.載。
One side is a zipper type and the other side is a slit type, convenient for storing small items such as transportation IC cards and earphones.です。
Valuables such as passports and keys that are necessary for travel can be taken out even while carrying a smartphone wallet.せます。
Can be attached to carry case
When using a carrying case on a business trip or trip, it can be fixed, making it very comfortable to move.に。
Comes with a key holder hook so you can attach it to a variety of straps.す。
Customer Reviews
Akihiro small.

Japan
I recommend this product
12/13/2020
work or private
The backpack I usually use when I go to work got tired, so I was looking for various things, but I found this product by chance. Anyway, it's really light. It is a recommended product withoutススメの商品です。
Makoto Kazuya.

Japan
I recommend this product
12/06/2020
Very nice
Very easy to use I also like that there are many storage pockets I was exposed to rain for a long time while riding a bicycle, but the waterproofing was perfectでした。
Earth red.

Japan
I recommend this product
09/24/2020
Aftercare is the best。
I fell in love with Makuake at first sight and bought it in August 2019 and used it almost every day for a whole year. When I contacted RASICAL by email, they sent me a replacement. To be honest, I thought I could repair it for about 5,000 yen, so I was surprised and grateful.I would like to continue using it.たいと思いました。
Satoshi Iwai.

Japan
I recommend this product
07/11/2020
I bought it because I was attracted to the design.。
I saw it online and was fascinated by its design, so I bought it. It fits a 16-inch MacBook Pro and an iPad. I think it's enough. The material has a luxurious feel and is water repellent. I think the blue inside is also a high point. I feel like I'm waiting for something goodを待ってるぞ」という感じですね。
Yuji name.

Japan
I recommend this product
02/27/2020
That's excellent。
The bag itself is really light and very nice. It has good storage size and is convenient. The contents are divided and easy to use. thank youうございます。