Thank you all for your continued support.
It has risen to the top of the ranking since yesterday, and we have received a lot of support.
To commemorate this, we held a Twitter campaign.
Follow & retweet and we will give a unicorn to one person by lottery.
The application deadline is until the end of the project.
By applying, we will hold it for the purpose of sharing more and gathering support. Thank you for your cooperation!
We are waiting for your application from here !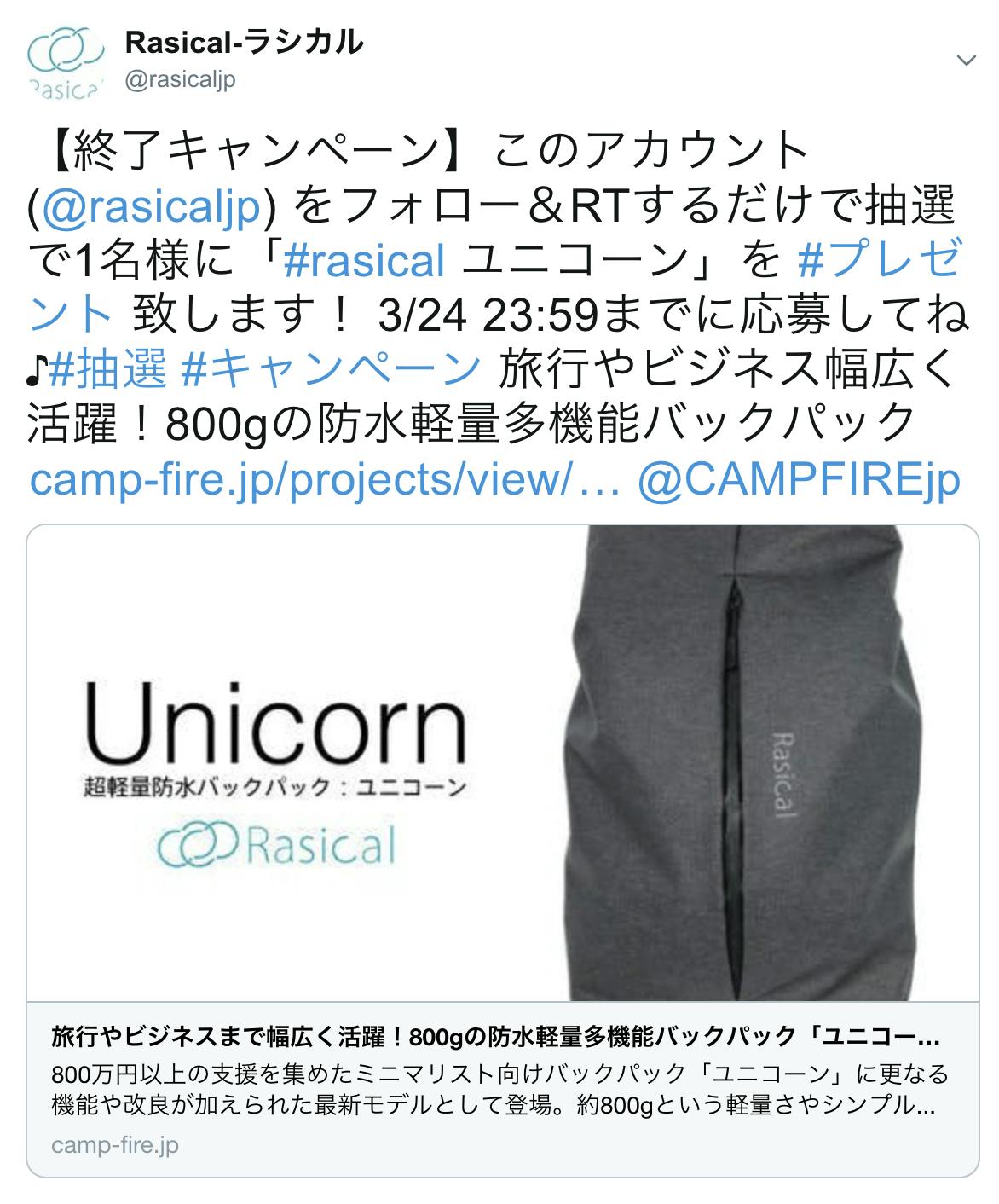 Click here for the campaign site
Rasicalのおすすめ商品